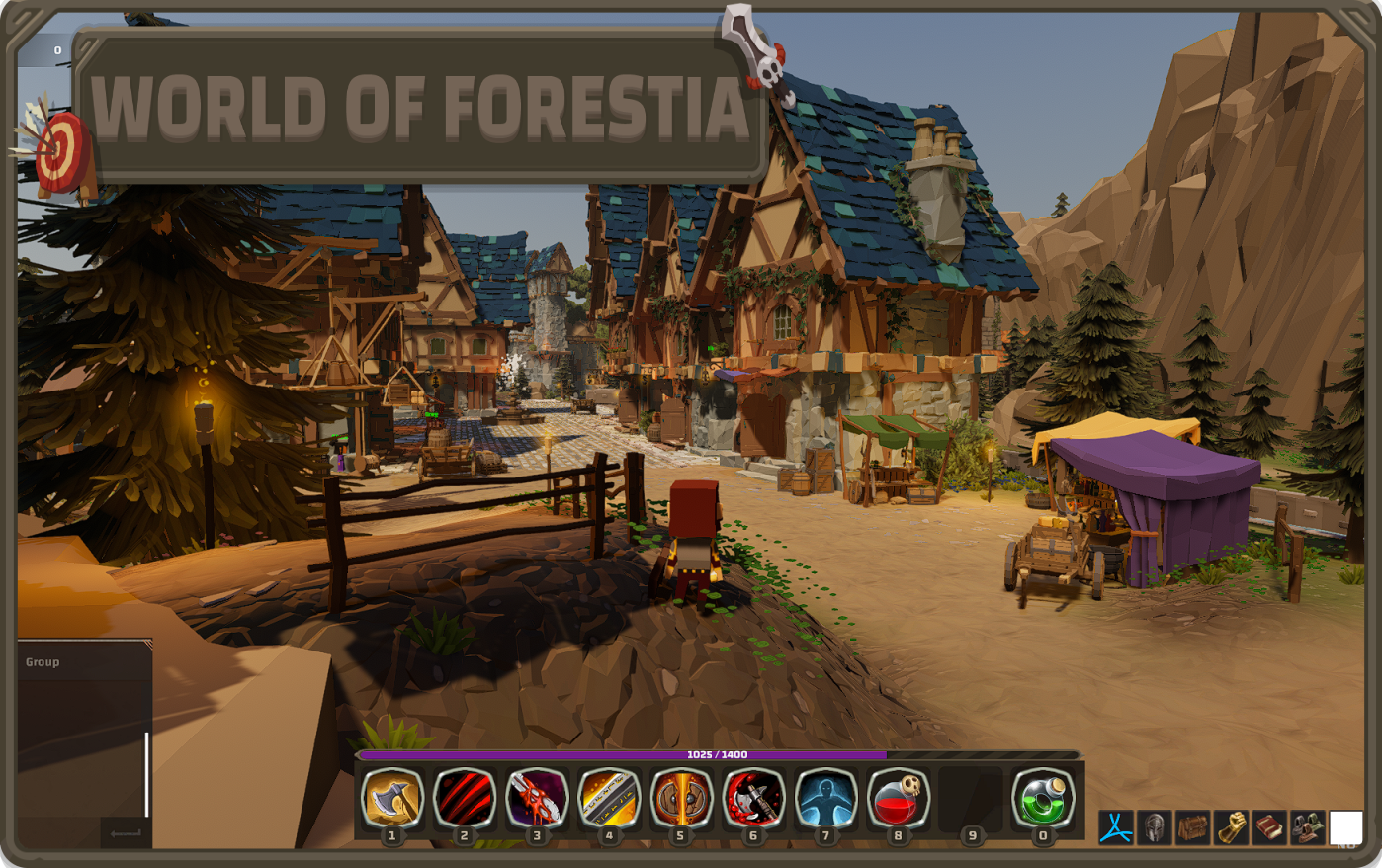 World of Forestia

English
The world of World of Forestia is constantly exposed to terrible threats, and it is up to you and your friends to defend it from these destructive forces.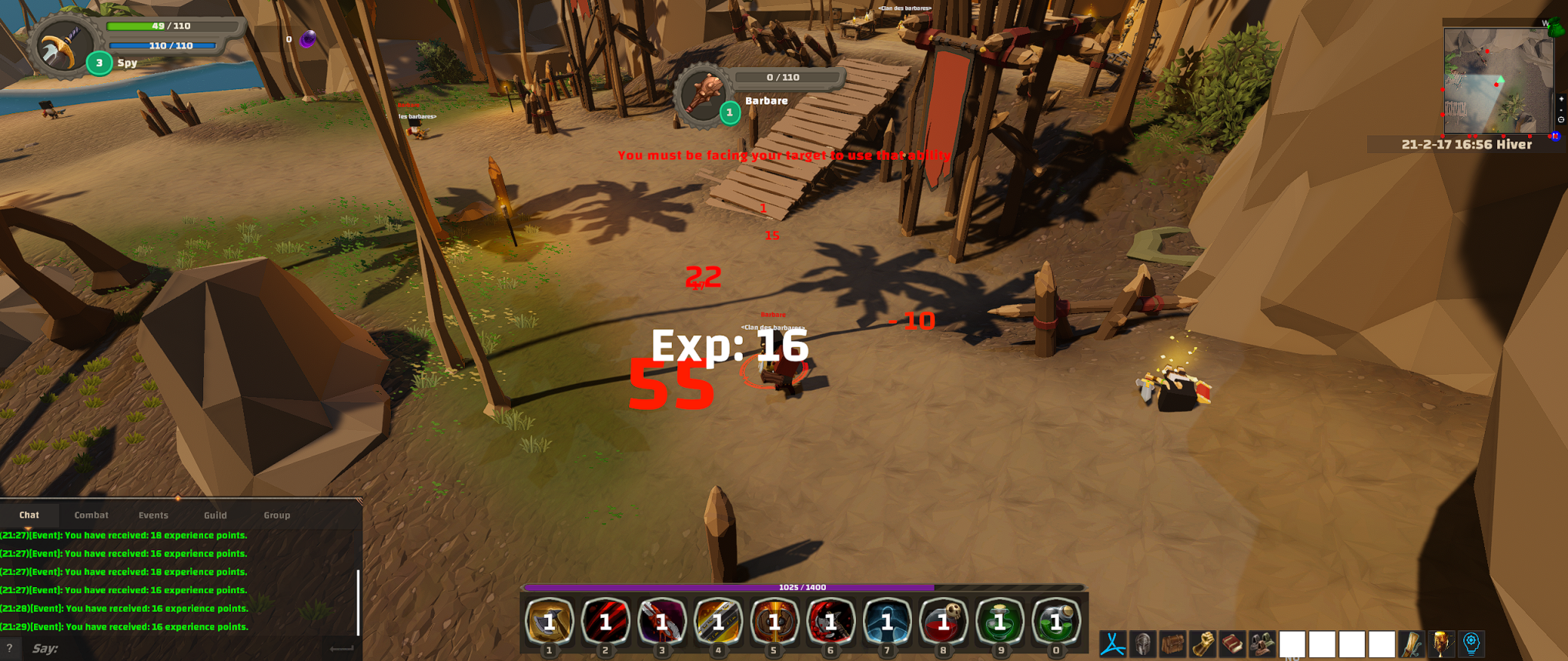 During your heroic life, you will be asked to complete an important series of quests that will give you the opportunity to restore justice, defend the weak and fight evil, to make the world a safer and more pleasant place. to live.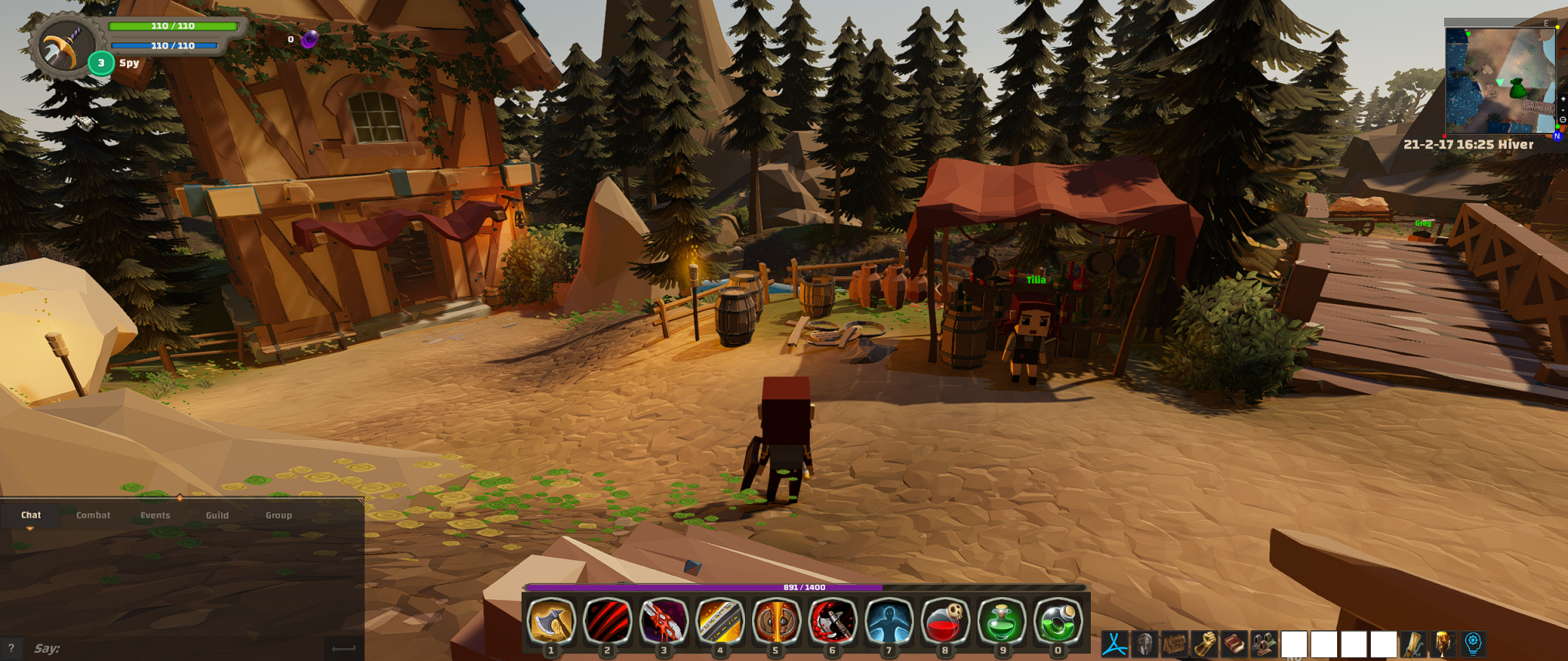 Main features of the game:

Epic fights alone or in a group
4 different classes (Wizard, Barbarian, Gardian and Hunter)
Dozens of different spells
2 different races

8 jobs to learn :
Black-smith
Minor
Enchanting
Inventor
Alchemist
Herbalist
Tanner
Weaver
Dungeons to explore as a group
Dungeons to explore solo
Battlefields (PVP)
An auction house to sell your finds and creations or even buy various objects
Hundreds of quests to complete
Hundreds of places to discover
Mounts
Flying mounts
Treasures to discover
And many other things !
Support the development of the project on Tipeee :)
----------------------------------------------------------------------------------------------
Français
L'univers de World of Forestia est en permanence exposé à de terribles menaces, et c'est à vous et vos amis qu'il revient de le défendre contre ces forces destructrices.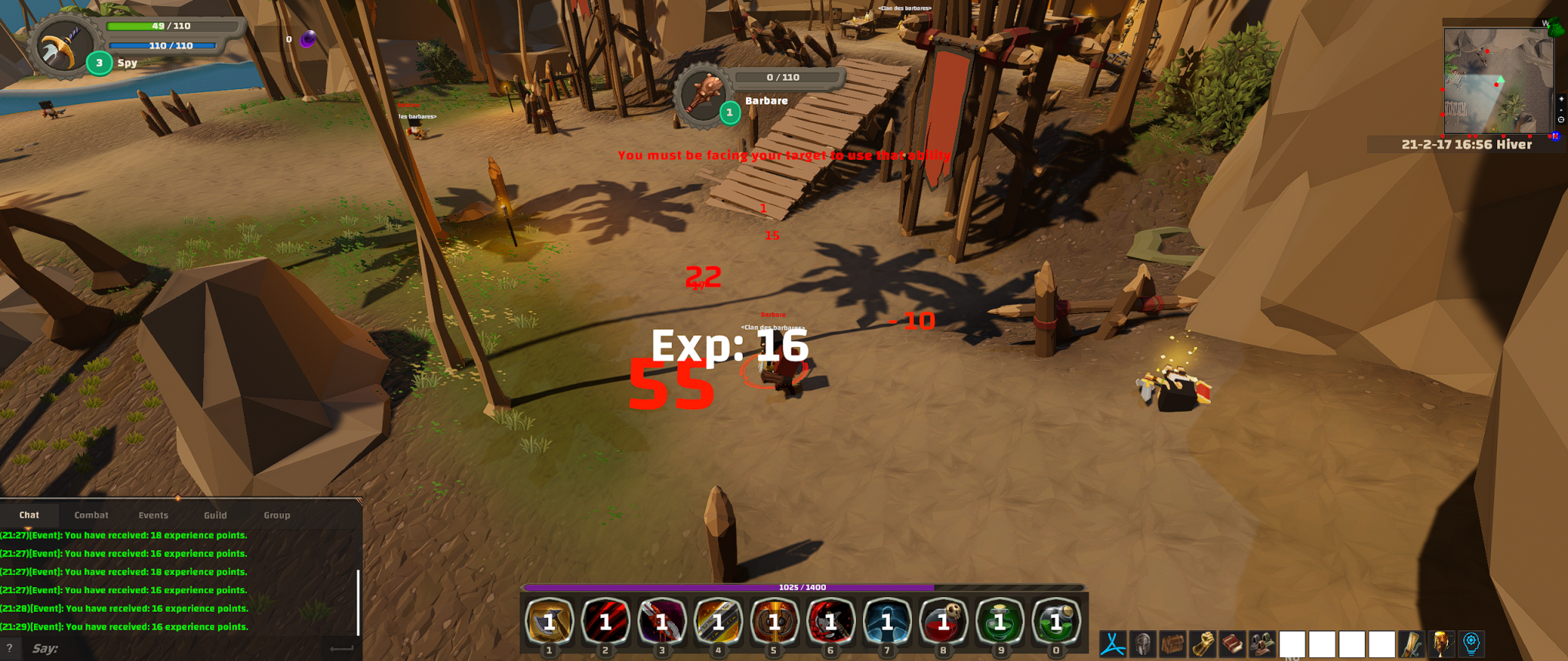 Au cours de votre vie de héros, vous serez amené à accomplir une importante série de quêtes qui vous donneront l'occasion de rétablir la justice, défendre les faibles et lutter contre le mal, afin de faire du monde un endroit plus sûr et plus agréable à vivre.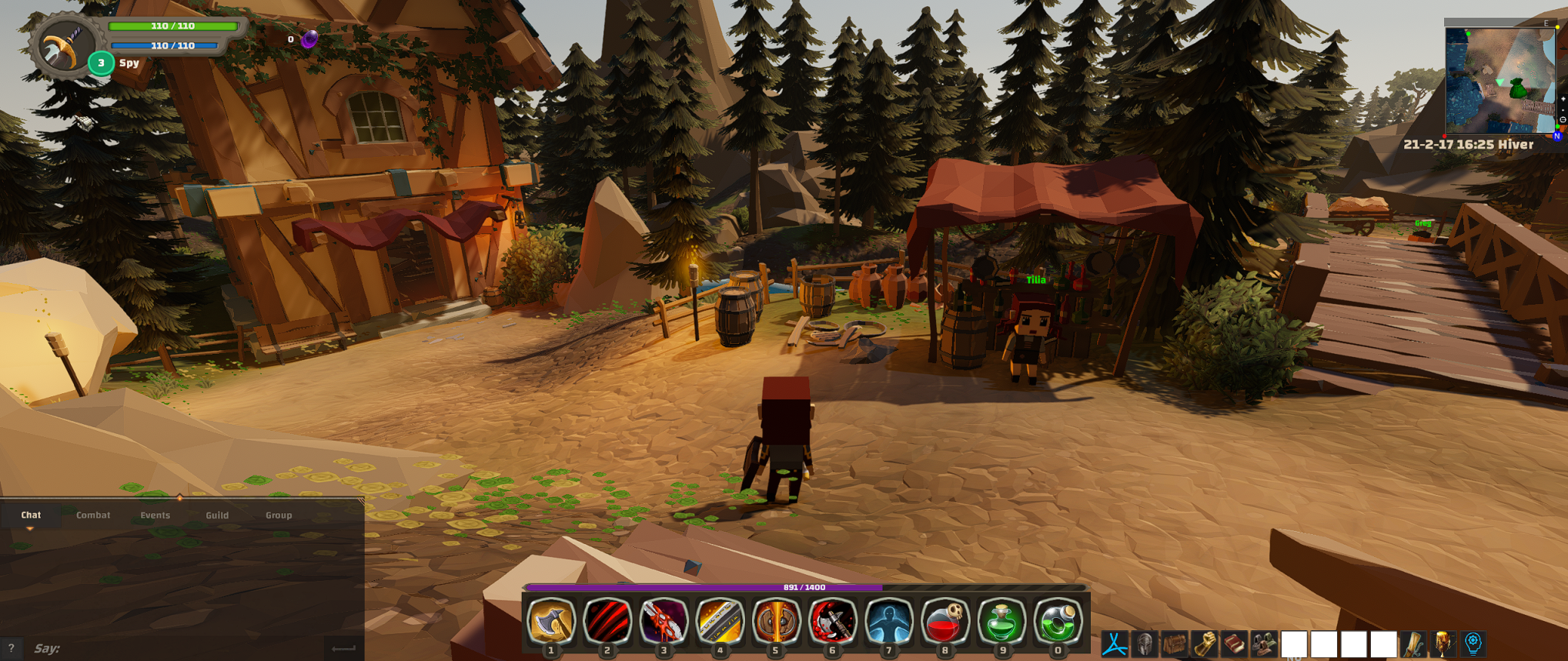 Principales caractéristiques du jeu :

Des combats épiques seul ou en groupe
4 classes différentes (mage, barbare, gardien et chasseur)
Des dizaines de sorts différents
2 races différentes (La garde, La légion)
8 métiers à apprendre:
Forgeron
Mineur
Enchanteur
Inventeur
Alchimiste
Herboriste
Tanneur
Tisseur
Des donjons à explorer en groupe
Des donjons à explorer en solo
Des champs de batailles (PVP)
Un hôtel des ventes pour vendre vos trouvailles et créations ou encore acheter des objets divers
Des centaines de quêtes à accomplir
Des centaines de lieux à découvrir
Des montures terrestres
Des montures volantes
Des trésors à découvrir

Et beaucoup d'autres choses !
Soutenez le développement du projet sur Tepeee :)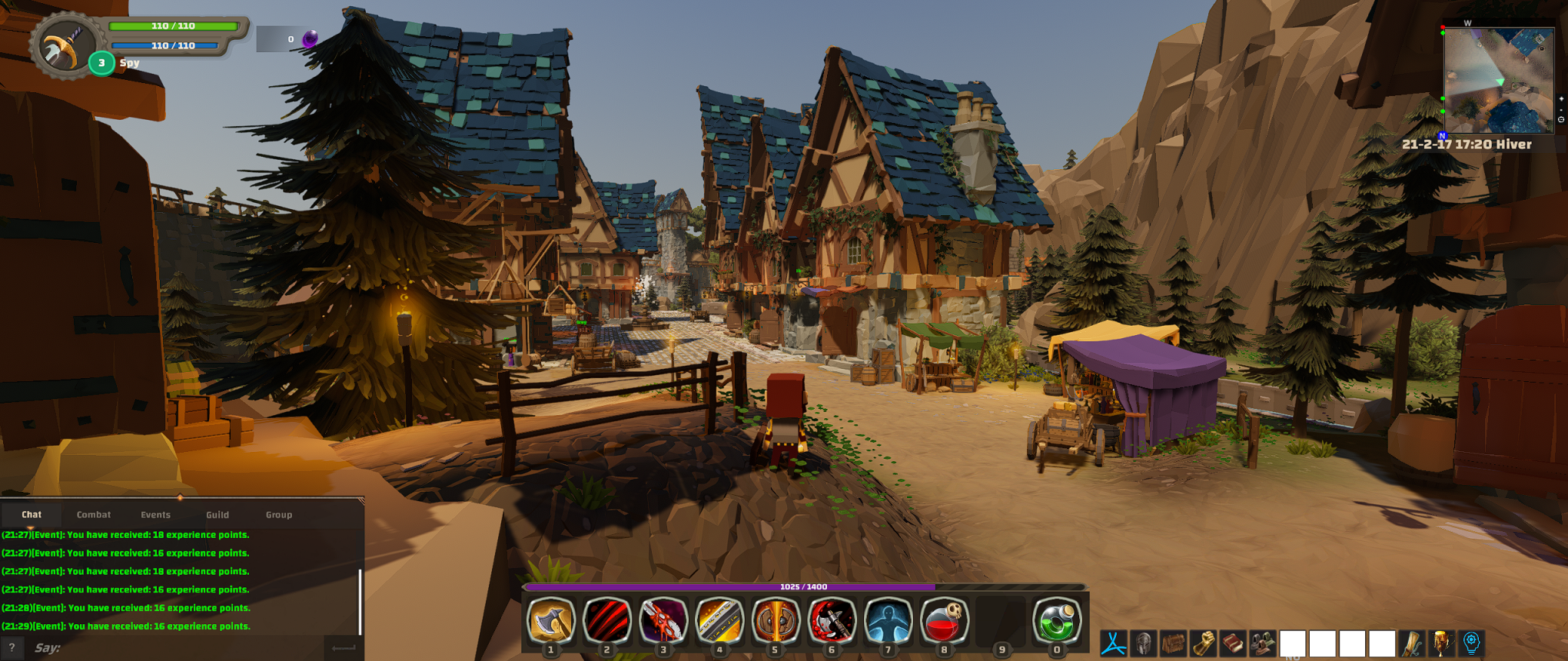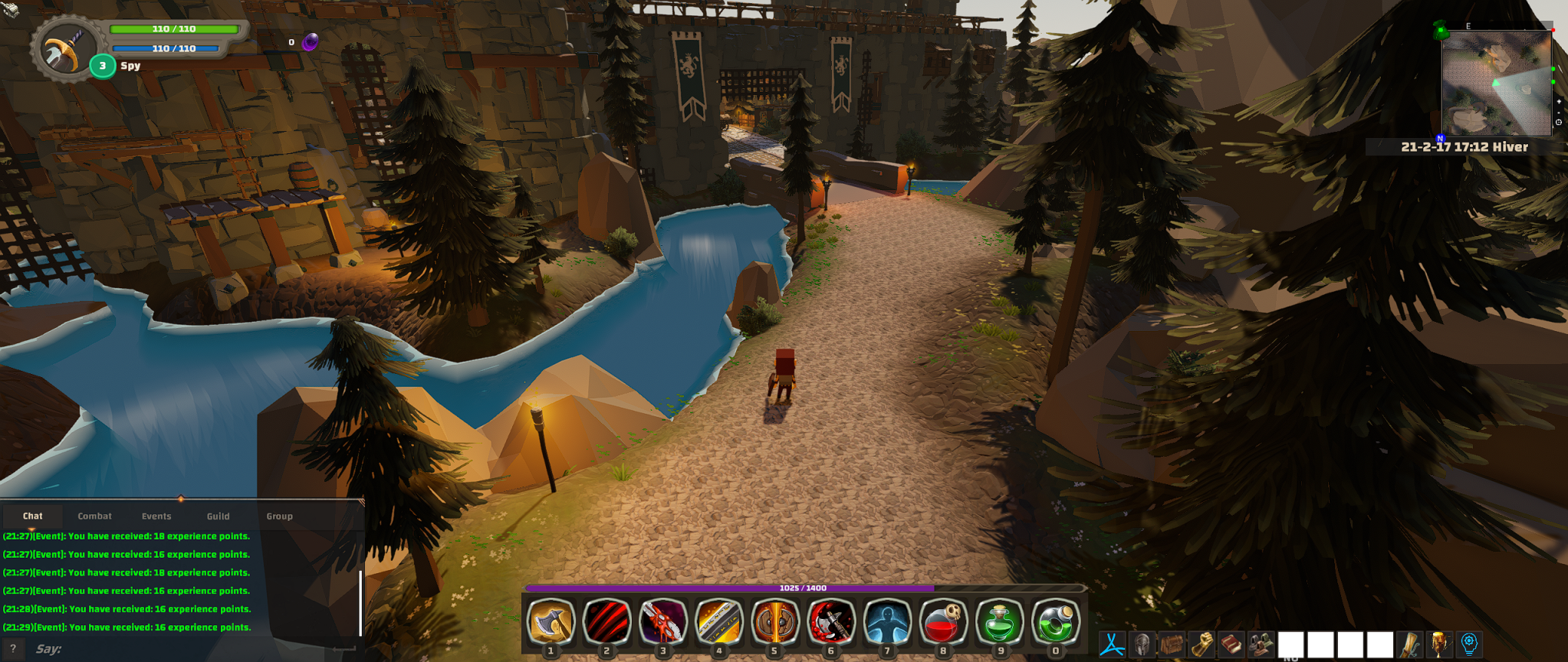 Aidez-nous à le faire évoluer et participez à son développement.
Rejoignez le Discord du jeu :
Suivez nous sur notre page Facebook
Nous vous remercions d'avance, déjà, rien que pour vous avoir fait découvrir notre projet.
Soutenez le développement du projet sur Tepeee :)